Staffwear UK recognises the importance of your brand and how it is key to promoting your organisation. Uniforms and promotional clothing has numerous benefits in re-enforcing your branding, engendering team spirit and ensuring your staff are easily recognisable in their working environment.
The team at Staffwear UK have huge experience in all forms of embellishment, the majority of which is managed in-house, as the Company operates over 50 embroidery heads and several heat transfer machines, all underpinned by the very best supply chain for the threads, print materials and consumables.
Should you require a garment embroidering or printing or are perhaps unsure as to how best to project your brand or message then please talk to your team, via our contact form here.
There may be a one-off set upcharge for the design set up, but not always, and if there is you can be assured we will keep this to a minimum. With in-house production we can also assure you that the cost for embroidering or printing will be very reasonable.
Please do send us your company logo via an email using the contact form.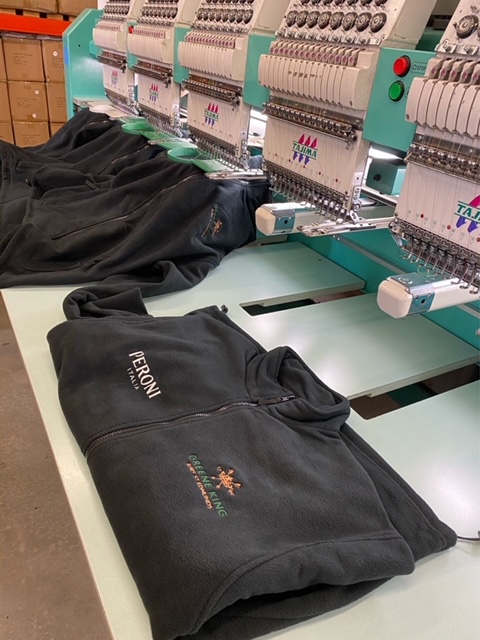 A member of the team will contact you to discuss your requirements, offer the appropriate solutions and provide a price for the design, together with the cost of the embellishment on the respective garments or accessories. Once you have accepted that, the design can be sent by email for approval or, in some cases, by post.
We can assure you of a totally transparent service from start to finish. Please do contact the team by using the contact form here.